What is an Environmental Policy?
An environmental policy outlines your commitment to reduce the impact on the planet, and provides a framework for setting objectives and milestones to improve your environmental footprint. 
At CHASE, we have established an environmental policy working group, instated and agreed three areas to focus on. Our goal is to reduce our carbon footprint, waste and recycling on these three areas initially. As we grow and evolve we will continue to develop and report on our environmental responsibility.
We are certified by EcoVadis
which
provides holistic sustainability ratings of companies. The EcoVadis evaluation covers a broad range of non-financial management systems including
Environmental
,
Labor & Human Rights
,
Ethics and Sustainable Procurement
impacts - CHASE is silver certified company by EcoVadis.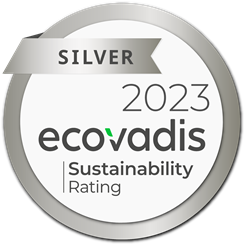 The CHASE Code of Conduct
A healthy planet for our people to thrive
Manage and measure our collective impact on the environment
Legal, ethical and financial benefits
Energy and sustainable materials
Areas of focus
Energy
Electronics | Lighting
Materials
Paper | Buy local | Recycle & Reuse
Transport
Fleet | Corporate travel
Let's talk
If you wish to find out more information on our environmental policy and commitments, please contact Emma Busby or Graham Hawthorn.