The challenge
A client sought support to deliver a full training programme to equip their sales team, returning from furlough, with the skills to sell remotely for the first time.
The challenge was to build confidence and engagement with this activity in a group of people who had only ever done in person selling; and significantly had not elected to perform remote sales calls.
The client was keen to provide comprehensive training that established good and compliant standards of practise, building familiarity with technology as well as equipping the team with the right basic skills.
The training was to be delivered remotely across 2 full days. There was also the need to repeat this training across three consecutive months.
The solution
We worked closely with the client to develop content for approval covering the following areas:
Discussing fears, concerns & feelings in regard to remote selling
Using market research to positively challenge opinion and build engagement
Exploring the ABPI code of practise and remote sales calls
Building confidence and familiarity with the use of virtual meeting technology
Developing Effective Access Skills
Developing Influencing Skills
Handling Common Objections
Effective Remote Communication
Structuring a Remote Sales Call
All sessions incorporated active engagement and participation from the delegates
The outcomes
We delivered the workshops with positive effect.
The experienced facilitation of all sessions enabled delegates to actively take part in the sessions and have their  individual needs addressed.
Feedback from the delegates was extremely positive and all participants were successfully validated at the first time of asking.
As part of the review exercise, delegates were asked to complete an anonymous post training evaluation survey.
The feedback was exceptionally positive with all delegates indicating that their confidence increased significantly as a result of the workshops delivered by us.
The results
When asked to state their level of comfort in delivering a remote customer interaction before and after the training that CHASE delivered, delegates recorded the following results, measuring a marked increase in confidence as a result of our training:
BEFORE CHASE TRAINING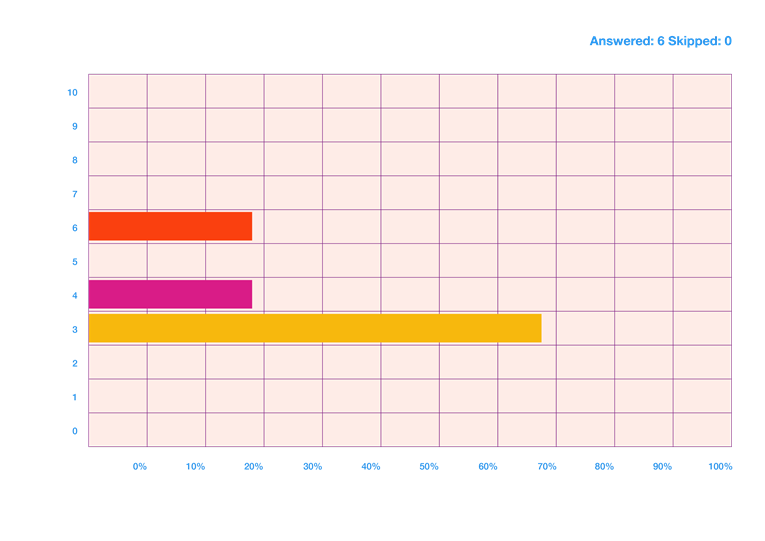 AFTER CHASE TRAINING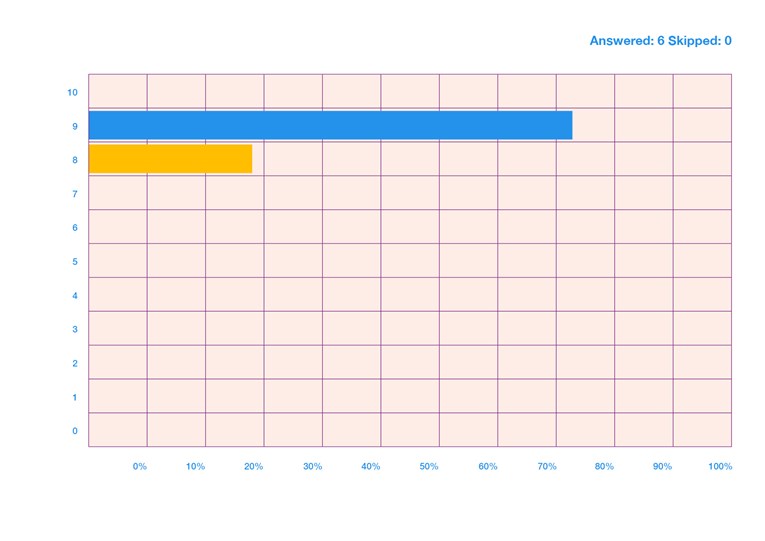 Scale: 0 = low; 5 = neutral; 10 = strong
When asked the following Net Promoter Score question, "As a result of the training delivered by CHASE, how likely would you be to recommend CHASE to a friend or colleague?" the following results were collected: