CHASE Graduate Academy was formed in 2004 to provide our candidates with the support, guidance and development needed to secure their first role in Medical Sales.  We also want to provide our clients with the UK's best and brightest Commercial Graduate talent – the leaders of tomorrow.
We recognise that for anyone looking to secure a position in a new industry the prospect of application forms, interviews and assessment centres can be a daunting experience. With this in mind CHASE set up a specific framework to guide Graduates through this process to give them a competitive advantage through the recruitment process for Medical Sales and other commercial roles in the Pharmaceutical and Healthcare/ Medical Device industries.
Our dedicated recruitment team provide guidance on CVs, interviewing skills and assessment centres. The programme has been tailored to fit the needs of Graduates to help them identify transferable skills and give guidance on interview and assessment preparation.
You may have graduated recently and are looking to establish your career, or have graduated a few years ago and are now looking for a different career direction that will utilise the commercial experience you have gained and provide you with future opportunities. With either background, Medical Sales could be right for you.
The main misconception about getting into Medical Sales is that you need a Science based degree. Whilst this may be preferable for some clients, we regularly place into Medical Sales jobs Graduates from a variety of different disciplines. So whatever your academic background, Medical Sales could be a great career choice for you.
In recent years, as the NHS becomes more cost conscious, there is an appetite for a more commercial skill set to be utilised within the UK Pharmaceutical Sales industry.
Therefore through our Graduate Academy, CHASE supports both new Graduates and experienced Graduates already working in commercial positions in other industries, to enter the Pharmaceutical and Healthcare industries for the first time. This gives our client's teams a wider and more commercial skill–set vs. their competitors, and provides our candidates with unique opportunities to move into a new and exciting field.
The Pharmaceutical & Healthcare industry is one of the world's most visionary industries and some of the most significant discoveries in medicine originated here in the UK. The success of modern medicines has helped to combat the impact of disease and infection throughout the world. In order to further improve our quality of life, the pharmaceutical industry is constantly developing new and improved medicines with which to treat existing and newly discovered illnesses.
The Pharmaceutical industry is governed by a professional body with stringent regulations and it strives to employ high–calibre candidates who will adhere to these rules and are advocates for their company.
Can you work independently?
Medical Sales Representatives are based from home and make appointments to see healthcare professionals. These customers might be GP's, Nurses, Pharmacists, Practice Managers and Nursing Homes.
The customers you need to call on are constrained by both time and budget. This can mean, for example, that it can be difficult to get a GP to see you. You need to have the persistence to pursue the appointment without being disrespectful to your customer.
Can you plan and prioritise effectively?
The role of a Medical Sales Representative requires you to plan your territory effectively. You need to have the ability to communicate on all levels. You'll need to communicate effectively with both internal and external customers. There is a broad range of people you need to interact with as a Medical Sales Representative so you need to be friendly, courteous and above all professional.
As the title suggests, this role is about selling. A Medical Sales Representative needs to be motivated by achieving short, medium and long terms goals. Typically, a Pharmaceutical/Healthcare Company will set weekly, monthly, quarterly and yearly targets. Those Medical Sales Representatives who successfully meet and exceed those targets are financially rewarded for their efforts.
We have the only dedicated Medical Sales Graduate Recruitment team in the UK
You will get access to the widest selection of Graduate Medical Sales jobs in the UK
If you're successful at our telephone interview stage, you will be invited to a face-to-face interview
If you're successful at this stage and accepted into the CHASE Graduate Academy, you will be developed and mentored by one of our dedicated Recruiters
You will then have the opportunity to interview for Medical Sales jobs with some of the world's leading Pharmaceutical and Healthcare companies
We have a proven track record in introducing future leaders into the industry
If you are interested in applying, or finding out more about our Graduate Medical Sales jobs, we would love to speak with you. There are different ways in which you can apply – please select the one that's easiest for you.
If you have already graduated or are about to Graduate and are available to start a full-time role within the next 3 months, visit our live "Graduate Jobs" to see what opportunities we have in your area (or an area to where you would relocate) 
If there are no live opportunities that are right for you, please simply upload your CV.
If you are still at University and will be available for full-time work in 3 months or more, please upload your CV.
If you are looking for more information, please check out our Help & Advice page for candidates. Alternatively you can speak to a member of our recruitment team on 0131 553 6644 or connect@chasepeople.com. 
Get in touch
For more information contact our Graduate Academy Recruitment Consultant, Leonie Jackman-Jones.
Get in touch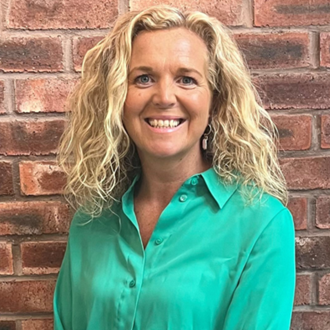 Leonie Jackman-Jones
Recruitment Consultant
Read More