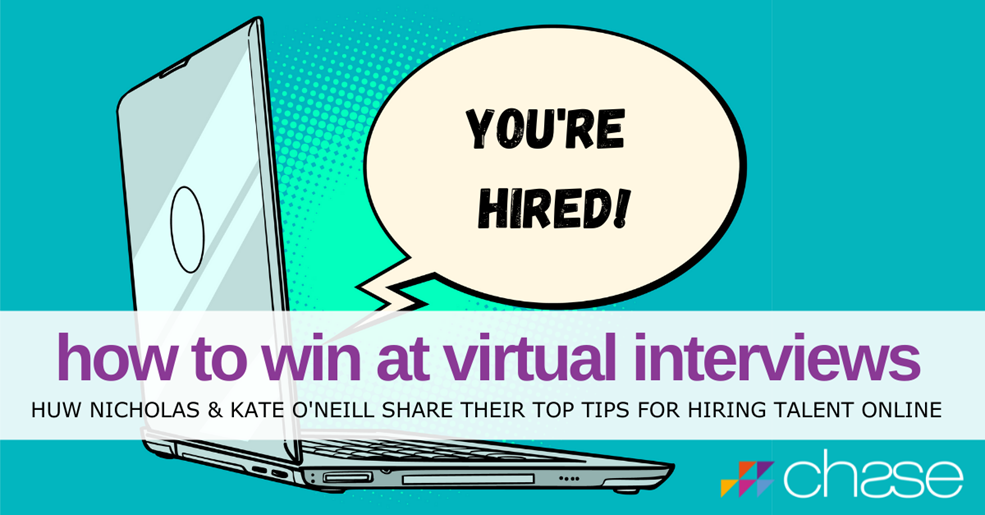 "Those who are brave with virtual recruitment are rewarded."
Huw Nicholas, Recruitment Lead, CHASE.
It saves time.
It saves money.
It produces great results.
"When representatives are interviewed virtually, it is a great indicator of how they'll build relationship with a healthcare professional remotely", adds Huw. "Remote engagement is rapidly becoming a key skill so it makes a lot of sense to hire virtually too."
"In fact, many of our clients are asking themselves why would they go back to a more complex face-to-face model of interviewing and assessment centres? The virtual process has been faster, cheaper and has not compromised on the quality of candidate selected. It helps both us and the client to be more effective, able to interview more people every week and importantly it saves travel expenses in particular for graduates at a time when they're financially vulnerable," adds Kate O'Neill, Graduate Business Lead at CHASE.
Here are Huw and Kate's tips for virtual recruiting: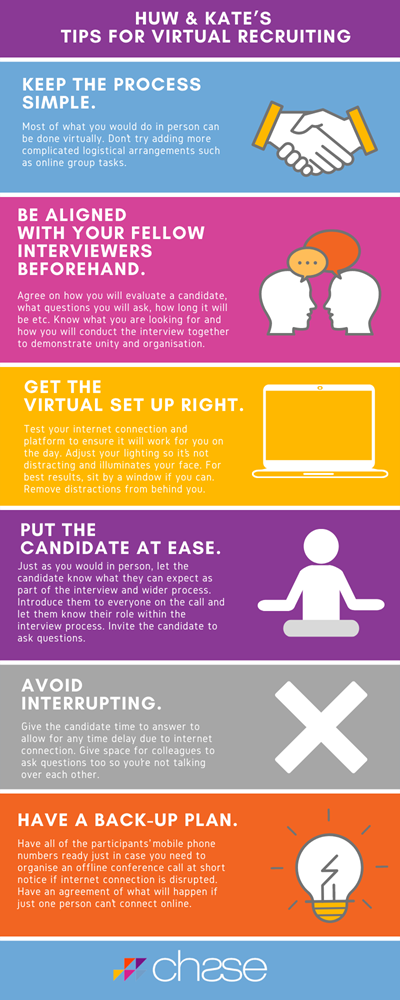 Thinking of hiring new personnel and looking for the right candidate? CHASE has the most experienced recruitment team in the UK pharmaceutical industry. To talk to us about your recruitment needs, contact us at connect@chasepeople.com or call us on 0131 553 6644.
Additional