Need a hand finding your ideal MSL?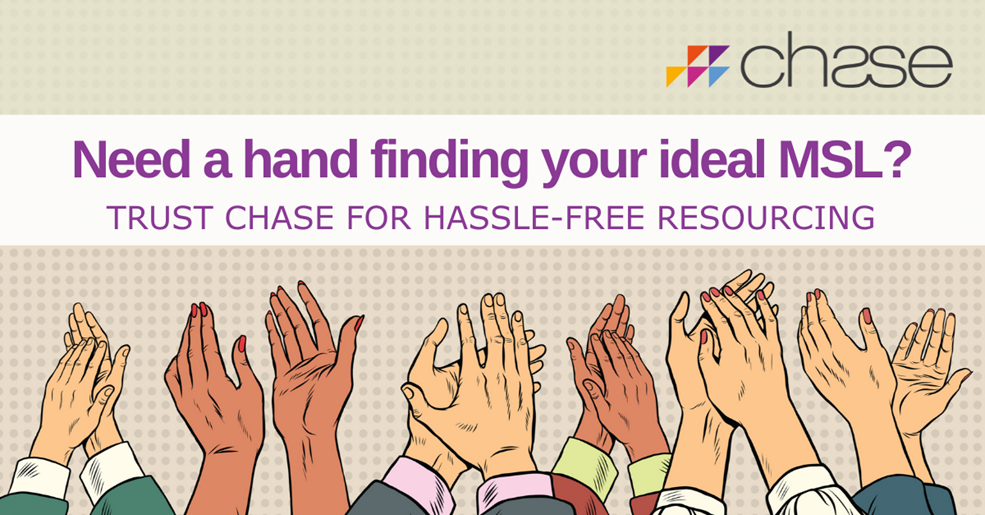 Are you thinking about employing a new MSL? Do you want someone of high quality, recruited quickly?  

You're in the right place!
At CHASE, we know the important role MSL's are playing in the current market and we're increasingly being asked to source them for clients – both on a permanent and contract basis.
Our personalised approach means we'll make your resourcing experience quick and hassle-free. It's all built on our outstanding heritage in sourcing high-quality people and matching them to the right organisation.
Why choose CHASE to find your next MSL?
Access to experienced, and new to role, MSL's across the UK
Ability to recruit to specific therapy area experience
We'll react quickly to get you quick results, reducing role down time
Management of the recruitment process to make it easy for you
Proven experience and successful track record in placing permanent and contract MSLs
Interested to understand more about how our hassle-free MSL resourcing can help you? Email us at connect@chasepeople.com or call 0131 553 6644 and we'll be delighted to share our expertise.
Additional