Launch in the UK with CHASE
We are the United Kingdom's leading independent provider of outsourced commercial, medical and recruitment services to pharmaceutical, biotech and healthcare companies. We work exclusively in the UK and have brand strategy, implementation, and recruitment experience from numerous launches across prescription medicines, medical devices, and medical software. We provide a UK launch solution for pharmaceutical, biotech and medtech companies, that is an alternative to out-licensing and traditional distribution arrangements.
What we can do for you
Evaluate
Assess the UK commercial potential and ensure you have a full understanding on the factors that will impact launch success
Planning
Develop the detailed launch plans, investment scenarios and forecasts for your assets
Launch in the UK with CHASE
Launch your assets in the UK without the need for you to staff a UK affiliate or out-license – with investment and co-investment options from CHASE
Our experience
We've been active in the UK since 1997, working in recruitment, contract customer-facing teams and brand strategy & management. We have a broad range of therapeutic experience and our team has direct experience of launching products for companies that have decided not to set up UK operations
General medicine
Branded generics
Cardio-metabolic
Diabetes
Gastroenterology
Men's Health
Nutrition
Pain
Renal
Respiratory
Urology
Women's Health
Specialty medicine
Endocrinology
Immunology
Mental Health
Neurology
Oncology
Ophthalmology
Radiotheragnostics
Radiotherapy
Rheumatology
Severe asthma
Virology
MedTech
Aesthetics
Biosurgery
Cardiology
Diagnostics
Neonatology
Neuromonitoring
Obstetrics
Orthopaedics
Renal/dialysis
Stomacare
Woundcare
CHASE UK Launch Solution
Marketing and medical affairs
Medical information & regulatory
We can manage all aspects UK commercialisation
Suitable for products in a strong regulatory position to be launched in the UK
Flexible launch options as an alternative to out-licensing
Fee-based, co-investment or full-investment options
Don't just take our word for it...
We have highly valued CHASE's market understanding, proactiveness and thoroughness. They have taken the time to understand our specific needs and align their ways of working to best fit with our requirements. We have been able to put our trust in CHASE to support us in guiding Artrya Salix towards launch and are very happy with the work that they have done. We would recommend their services to life-sciences companies looking to launch in the UK.
Connect today
If you are keen to find out more about how CHASE can support you launching a medical innovation in the UK, please connect with Richard Baderin, Head of Brand Strategy & Management, today.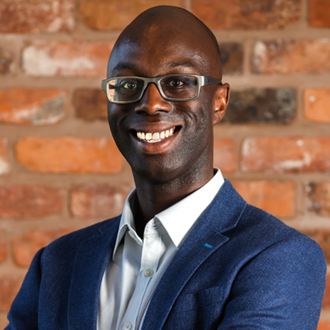 Richard Baderin
Head of Brand Strategy & Management
Read More